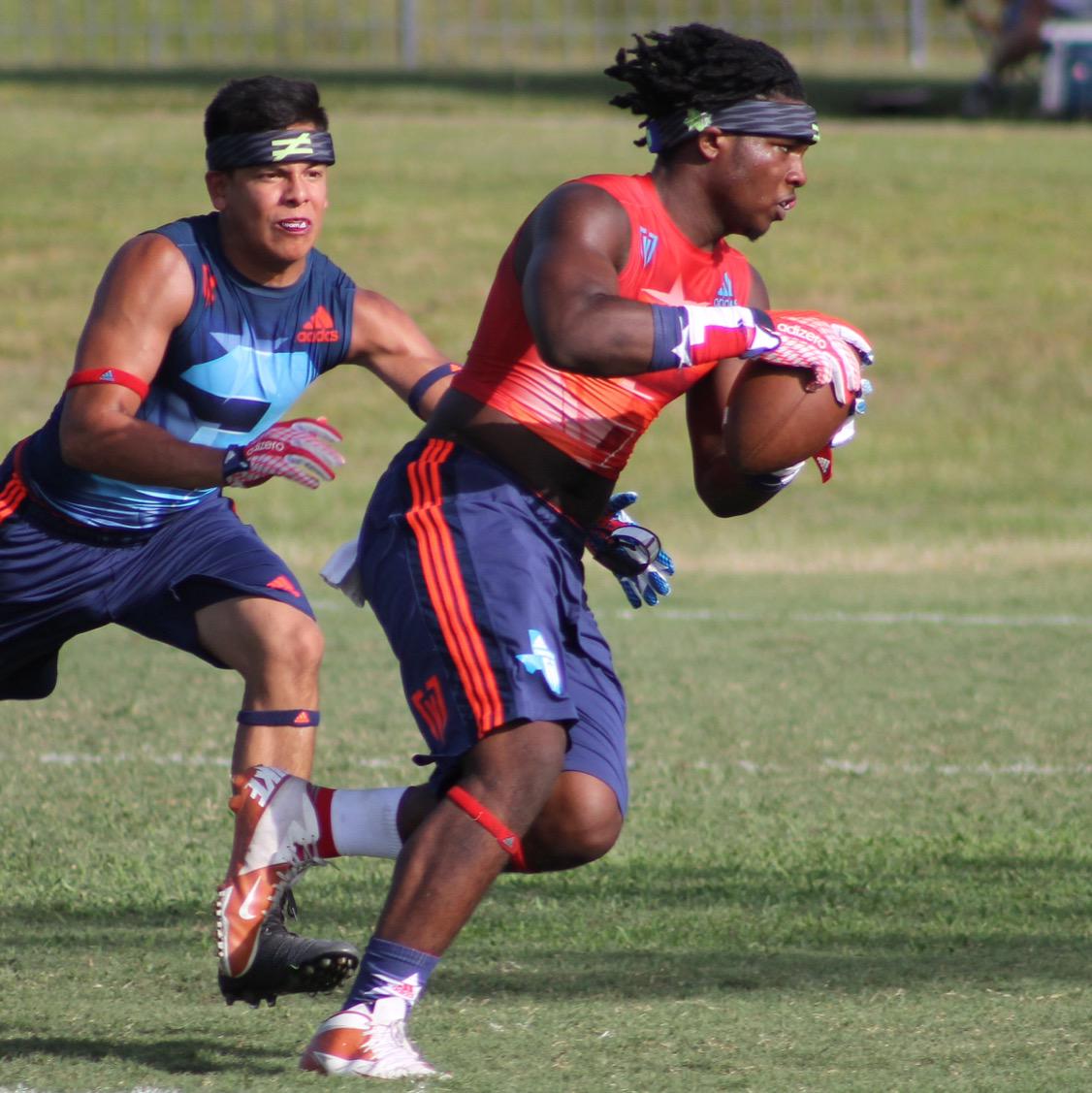 The Gilmer Buckeyes traveled to College Station on Wednesday to compete in Division II of the adidas Texas 7v7 Championships.
On Thursday, the Buckeyes played three games in Pool L. They won their first two games over Bandera (47-21) and West (48-47) before losing to Snyder (33-32) in the final game of pool play. Snyder and Gilmer advanced out of that pool to the Championship bracket.
Friday morning, Houston Worthing eliminated the Buckeyes in a first round game, 39-28.
Read more:
Longview News-Journal - Gilmer, Carthage reach state 7-on-7 football tournament Championship Bracket
Read more:
ETSN - Chapel Hill, Gilmer, Carthage + Crockett Still Alive In Quest For Division II State 7-on-7 Championship
Read more:
Longview News-Journal - Area teams wrap up 7-on-7 state football tournament
Read more:
Scout - Texas Commit Demarco Boyd Talks Longhorns